LA CITTA' DELL'ACQUA, area archeologica sotterranea del Vicus Caprarius.
A tutti è nota la celebre Fontana di Trevi, meno noto è il percorso sotterraneo che si estende sotto il rione Trevi. Di questo intricato dedalo di antiche vestigia fa parte l'area archeologica sotterranea del "Vicus Caprarius-la Città dell'Acqua": le strutture di una domus d'epoca imperiale, il castellum aquae dell'Acquedotto Vergine ed i suggestivi reperti (tra cui il celebre volto di Alessandro helios) venuti alla luce nel corso dei lavori di ristrutturazione dell'ex Cinema Trevi. Nel corso della visita all'area archeologica, in un vero e proprio viaggio a ritroso nel tempo, il visitatore potrà toccare con mano la millenaria stratificazione di Roma ed osservare le testimonianze archeologiche dei grandi eventi che hanno caratterizzato la storia della città, dall'incendio di Nerone alla realizzazione dell'Aqua Virgo, dal sacco di Alarico all'assedio dei Goti.
APERTURA: da martedì a venerdì 11-17.30; sabato e domenica 11-19. N.B. Per gruppi superiori alle 10 persone è possibile prenotare aperture e visite guidate in giorni e orari diversi da quelli indicati.
INDIRIZZO: vicolo del puttarello 25, Roma (zona Fontana di Trevi).
BIGLIETTI DI INGRESSO, PRENOTAZIONI E VISITE GUIDATE:  www.vicuscaprarius.com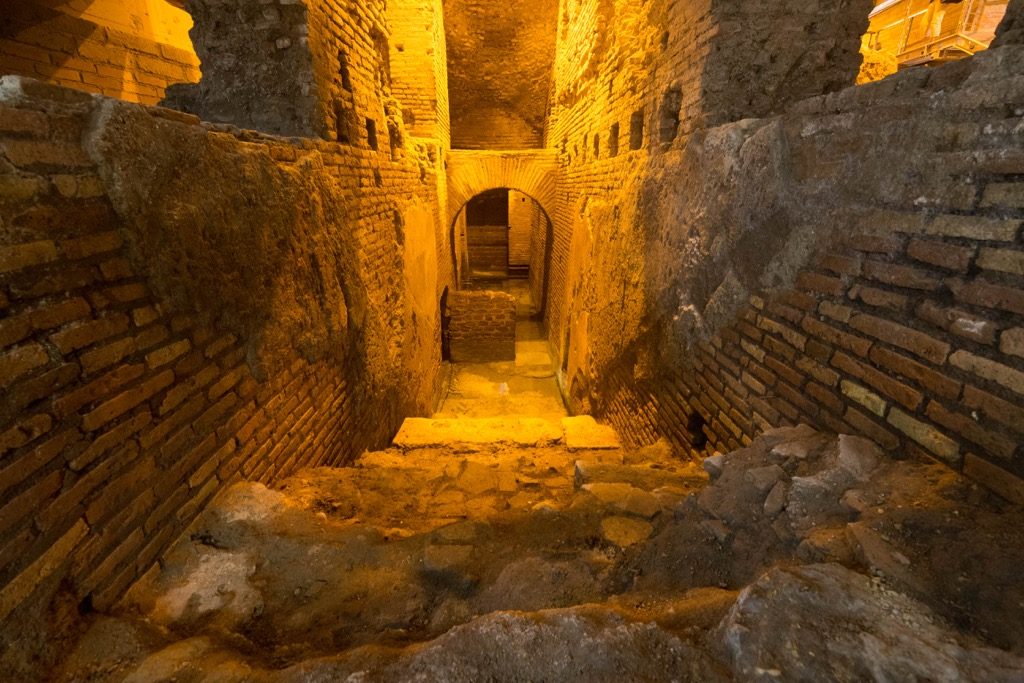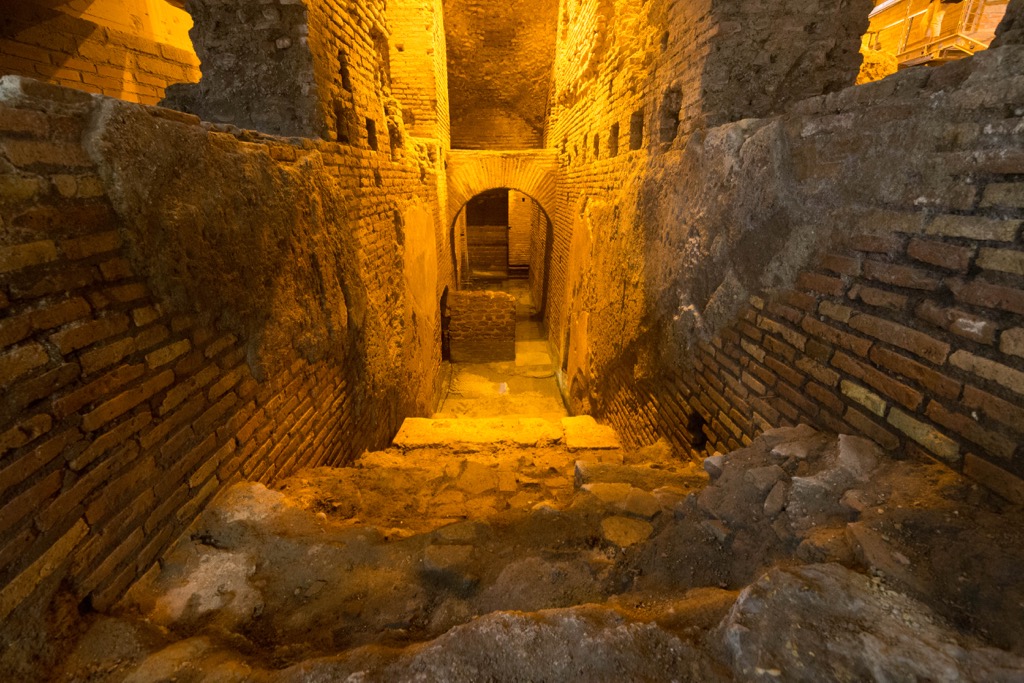 THE CITY OF WATER, underground archaeological area of Vicus Caprarius.
Everybody knows the Trevi Fountain, but the underground passages that stretch out under the Trevi district are less know. The underground archaeological area of "Vicus Caprarius – the City of Water" – is part of this intricate labyrinth of ancient remains: the remains of a domus of the imperial era; the castellum aquae of the Aqua Virgo aqueduct; and the suggestive archaeological findings (including the famous head of Alexander  Helios) which came to light during the renovation works of the ex Cinema Trevi. In a journey back in time it will be possible to have an understanding of the different age-old stratifications of Rome and observe the archaeological testimony of the great events which have made up the history of the city from the fire of Nero to the construction of the Aqua Virgo aqueduct; from the sack of Alarico to the siege of the Goths.
OPENING TIMES: from Tuesday to Friday 11 am – 5.30 pm; Saturday and Sunday 11 am – 7 pm. If is also possible to reserve guided tours for groups on different days and opening hours from those indicated above.
ADDRESS: vicolo del puttarello 25, Rome.
INFORMATION, RESERVATIONS AND GUIDED TOURS:  www.vicuscaprarius.com