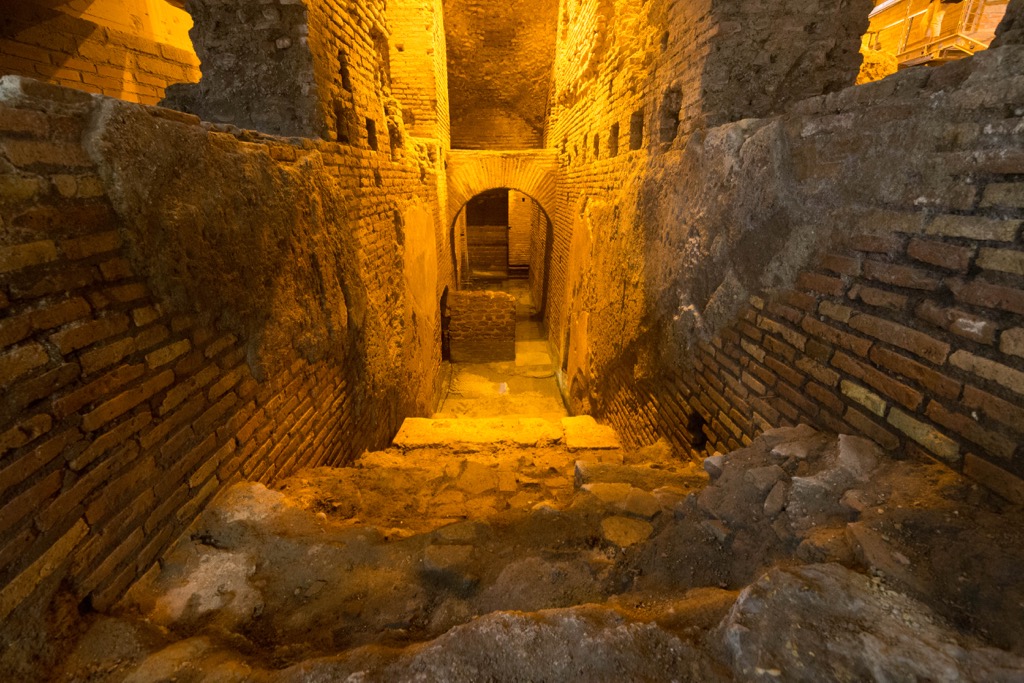 HISTORICAL AND ARTISTIC ITINERARY ON THE TRAIL OF THE VIRGO AQUEDUCT
More than 2000 fountains are characteristic of Rome's streets and most famous squares. There are the so-called "nasoni", little nose-shaped fountains, that provide fresh water to thirsty romans and tourists, and monumental fountains that testify all the different historical, artistic and architectural phases of the Eternal City. In between the slopes of Pincio, the Quirinal and the Trevi District, the Water has been flowing constantly for 2000 years through the underground structures of the Virgo Aqueduct, which today it's still a link between the glories of antiquity, the splendour of the Baroque and the modern city.
The guided tour will begin by visiting the underground archaeological area of Vicus Caprarius to reconstruct the history of the Aqua Virgo and the making of the Aqueduct, wanted by Agrippa in the 19 B.C. The tour will continue back to the surface to follow all the traces left along the route of the Aqueduct by great artists: traces like the Trevi Fountain, a monumental baroque exhibition commissioned by Pope Clement XII and the Fontana della Barcaccia in Spain's Square, a testimony of the artistic genius of Pietro and Gian Lorenzo Bernini. Making its way up to Trinità dei Monti, the tour will lead you to discover the less-known Fontana del Bottino and will end with a stroll along Pincio's Belvedere to enjoy a unique panorama.
Contact us to customize and book your tour:
Mobile: +39 3397786192
Email: archeodomani@gmail.com